Aluminium Closures -Turn 360°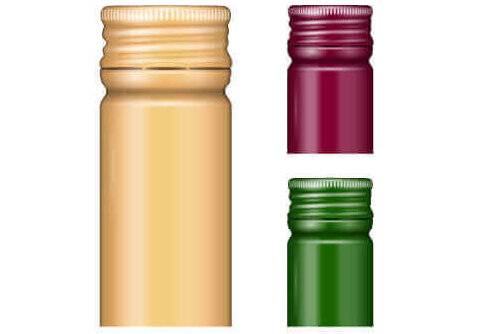 10

Jan, 2017
Recycling of aluminium closures
The average recycling rate for aluminium closures in Europe has increased to more than 50 % according to the European Aluminium Foil Association, reported in their 'Aluminium Closures- Turn 360°' campaign.
This improvement is due to national initiatives and more efficient collection and recycling schemes across Europe, according to the Association.
Recycling collection
Aluminium closures, mainly used on bottles of wine, spirits, water and olive oil, can be collected either with the mixed packaging fraction or together with the glass collection stream. As a result of this modern processes the aluminium is easily extracted and recycled, from both material streams. The recycling potential of aluminium is enormous and recycling these screw tops from glass bottles and jars is just as important as the recycling of the glass itself. This precious metal can be used over and over again.
The packaging collection and recycling systems in Europe can vary considerably from country to country, so national initiatives are proving to be most effective. For example, the UK's "You Can Leave Your Cap On" scheme has enabled local authorities to increase the recovery of aluminium closures for recycling. Initiated by ALUPRO, ( Aluminium and Packaging Recycling Organisation) in partnership with British Glass and EAFA ( European Aluminium Foil Association) , it encourages consumers to leave metal screw caps on glass bottles and jars when recycling them, so the aluminium can be successfully recovered.
Sharing best practices in the European network of aluminium packaging recycling organisations, ALU DK ( A specialist aluminium network) initiated a similar project in Denmark with the "Keep the Cap on" campaign, supported by the Danish government. Other national organisations like CIAL Italy,( The Italian national recycling consortium) increasingly refer to aluminium closures in their general and special announcements. This raises the awareness that aluminium closures are perfectly suitable to be collected and recycled.
Commenting on the figures, EAFA's Closures Group Chair Franco Bove said, "It is encouraging to see the industry continues to support national initiatives which enhance the collection and recycling of aluminium closures. Recycled aluminium is a valuable commodity, so supports the economics of the recycling process."
These aluminium closure recycling rates are calculated on the basis of publicly available national overall aluminium recycling rates, plus consumption data from market research companies.
---