Lily Hunter Green – SHE HEALS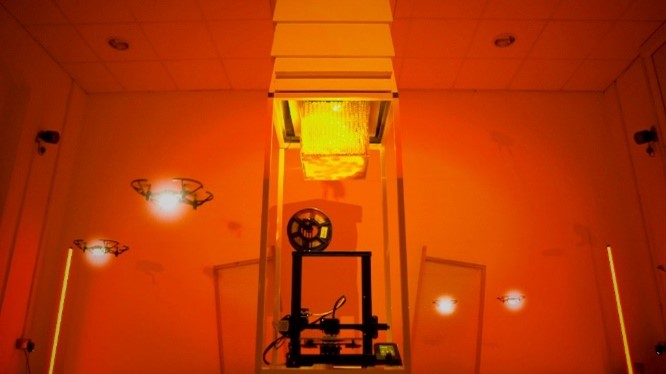 13

Oct, 2021

The Customer

Lily Hunter Green is a UK-based contemporary composer and visual artist, and her work has been showcased both nationally and internationally. She is an associate research fellow at Birkbeck College, where she undertook an artist residency between 2017-2019. Currently, Lily is the Artist-in-Residence at the Maori Lab, Department of Biochemistry, at the University of Cambridge. Alongside her talent and passion for art, Lily is also a keen beekeeper which is reflected in her work.

Lily has previously created works of art that focus on the nature of bees such as colony collapse, which is part of her ongoing, multi-dimensional project BEE COMPOSED. Bee Composed brings artists, musicians, coders, ecologists and scientists together to raise awareness of the rapid decline of the honeybee globally, and with that, the impact on human communities. The project began in 2014 and is still continuing to this day in 2021.

The Challenge

Lily's most recent project is titled 'SHE HEALS', which is the latest instalment of the Bee Composed Live sci-art project. For SHE HEALS, Lily collaborated with the Essex Steamettes, a group of young female coders, and computer scientist Karun Matharu, to create the piece. It's an immersive digital Sci-Art hive populated by LED drones, which replicate bees around the hive.

The background of the SHE HEALS project was to tell the story of how female honeybees work as a collective, developing social immunity strategies in order to protect their community from viral attacks. To complete this project, Lily reached out to Corex Honeycomb to supply samples of aluminium honeycomb, which could be used to create the honeycomb sculpture. Lily required a strong and lightweight material with a honeycomb appearance to build the hive and aluminium honeycomb core was ideal.

Watch the SHE HEALS trailer here.

The Outcome

Lily used two large aluminium honeycomb sheets, with a ½ inch cell size to construct the giant frame of honeycomb for the hive. The coded drones, who mimic their real-life counterparts, were set to fly around the hive. The project was exhibited on 26th June at the Old Waterworks in Southend-on-Sea, and had a fantastic reception. Lily said "I am so proud of this project and my coder collaborators Karun Matharu & Essex Steamettes [an] incredible group of young female coders aged 9-19 who programmed drones to imitate honeybee behaviour in the hive."

A video of the process behind the project will be coming soon. To view more photos from the event and to read more click here.

To find out how aluminium honeycomb can be used for artwork and sculpture projects, contact our sales team. Honeycomb core can also be purchased from the Corex Express online shop.