MCT Engineering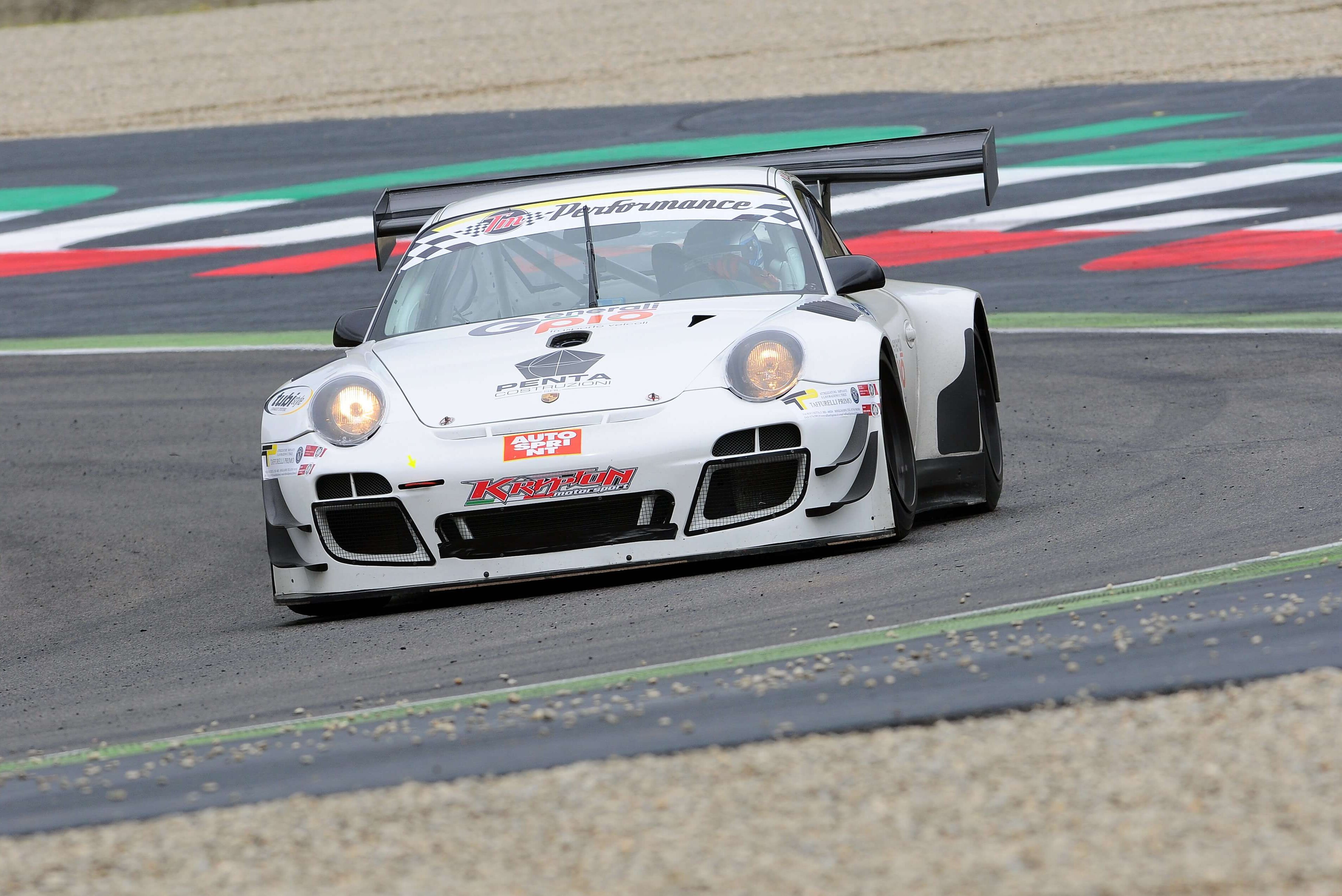 25

Jun, 2019

MCT Engineering are a specialist composite manufacturer with over 20 years of experience working primarily with original equipment manufacturers in the Automotive and Motorsport Industries, producing high quality structural and innovative components utilising the latest techniques. They work with a wide variety of carbon fibre material to produce consoles, wheel inserts and covers, exhaust trim, brake ducts, bumpers, spoilers, side sills and flooring.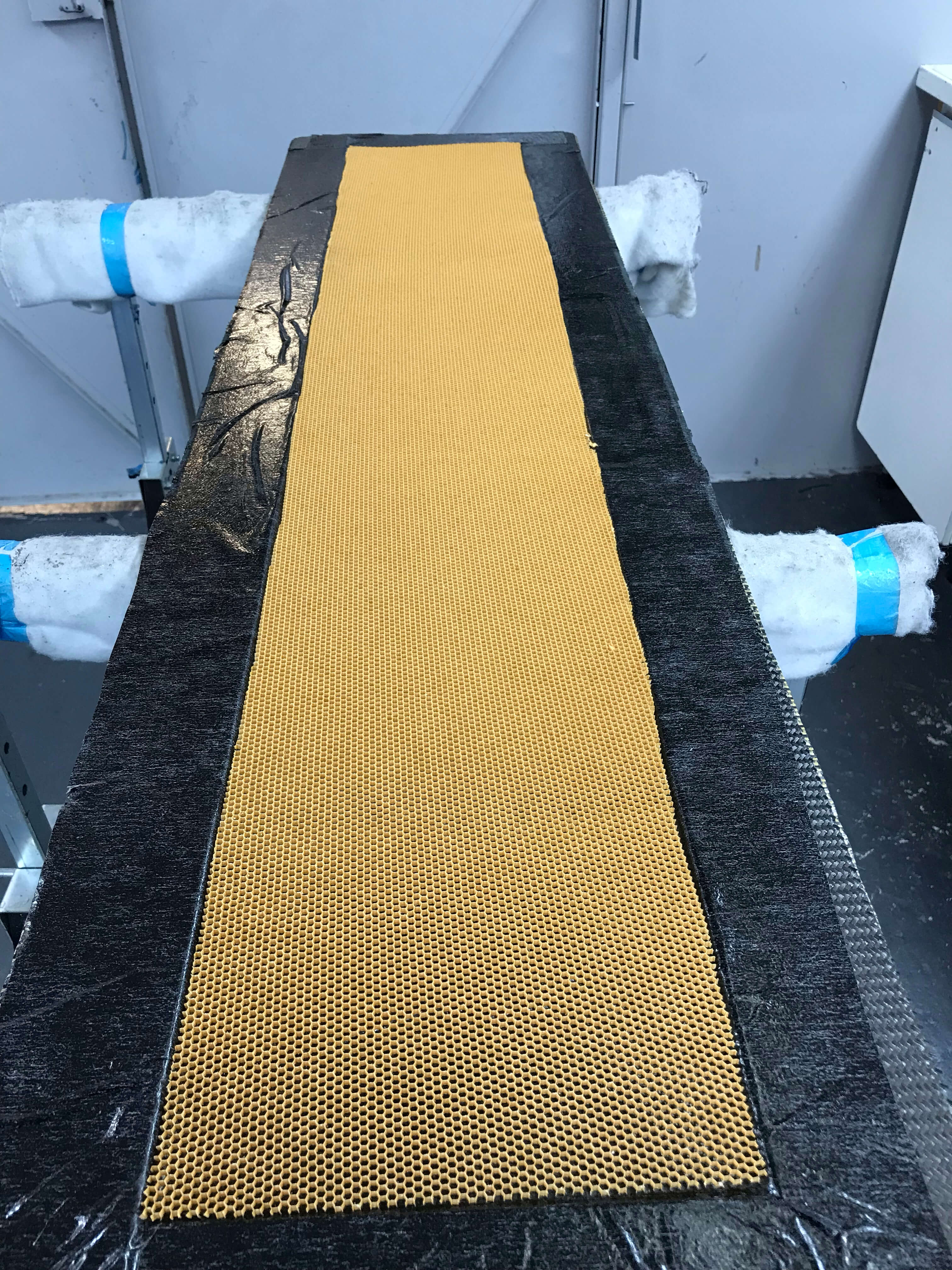 Their customers are some of the biggest names in Formula 1, manufacturing drivers' seats and parts for racing cars. Due to the seasonal nature of motorsport, MCT supplies parts to other industries including Automotive and uses other composite materials including aluminium honeycomb and Nomex. The image shows Nomex latered with carbon fibre and adhesive for a rear diffuser part.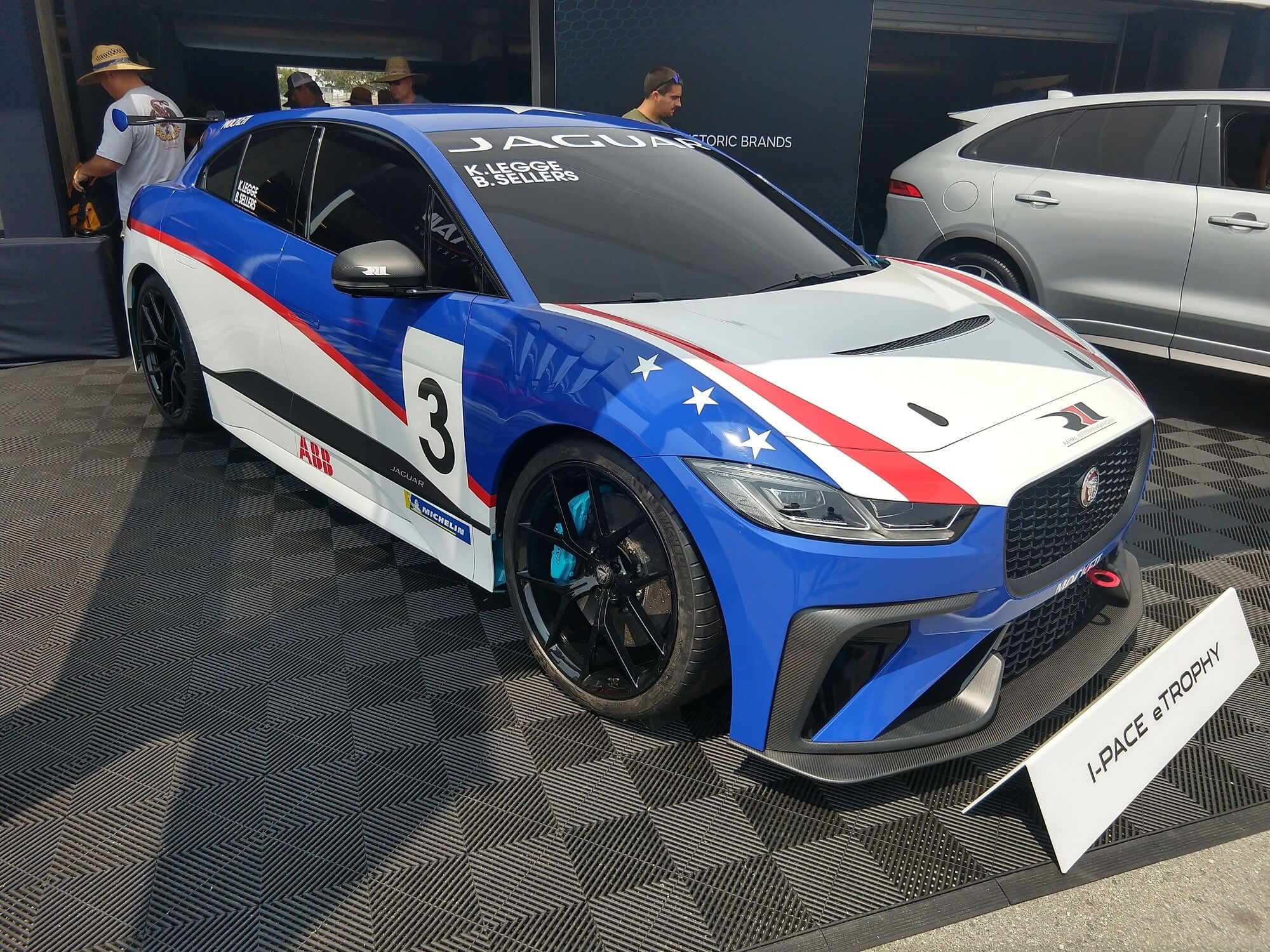 Corex Honeycomb supply MCT with aluminium honeycomb, this is currently used in the flooring of the Jaguar I-Pace race car (see image), which competes in the all-electric based international race series, the 'Jaguar I-pace eTrophy Championship'.
Typically, within this sector, our aluminium honeycomb is applied to interior and body panels, spoilers, floors, chassis components, wings, diffusers and energy absorbers. Its lightweight capabilities and high strength reduce the vehicle weight and fuel consumption, which enhances performance whilst enabling the chassis to retain its strength and rigidity.
Manufacturing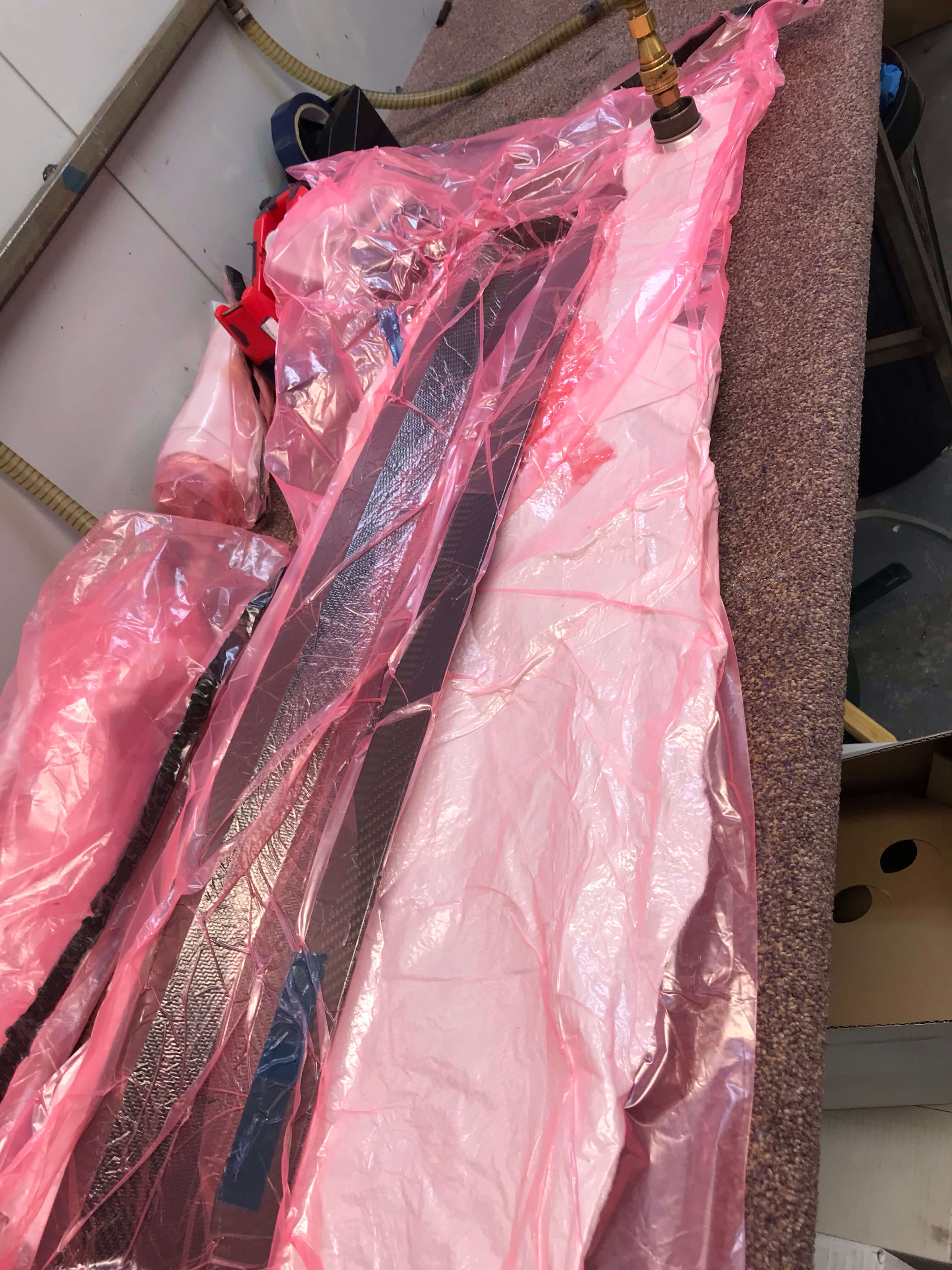 MCT's production processes include CNC templating, robot trimming and Romer arm inspection. Each part is handmade using the required composite layered with adhesive, this process is highly skilled. Carbon fibre is available in many weaves and thicknesses, depending on the end use and the strength/ weight requirements; similarly, aluminium and Nomex honeycomb are available in different cell sizes. Once prepared the part is placed in a vacuum bag, where the air is removed, and all the layers are moulded together without air cavities, as shown in the image.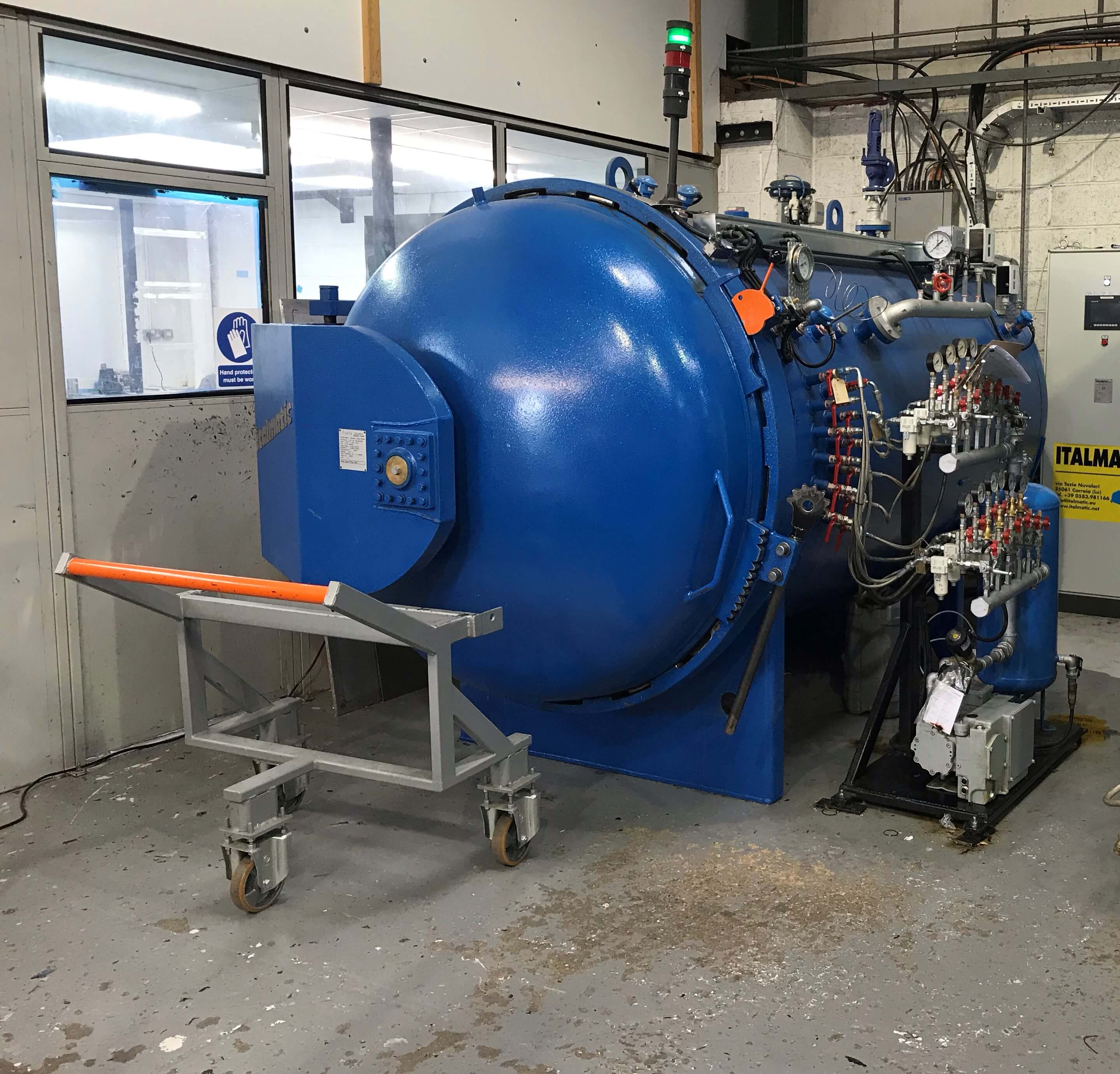 These are then placed in an autoclave (see image), which supplies the pressure and high temperature required to cure the part. Carbon fibre requires high pressure and temperature to make the layers merge together to form a homogeneous part, but a part with a honeycomb layer requires much lower pressure to prevent it from being crushed.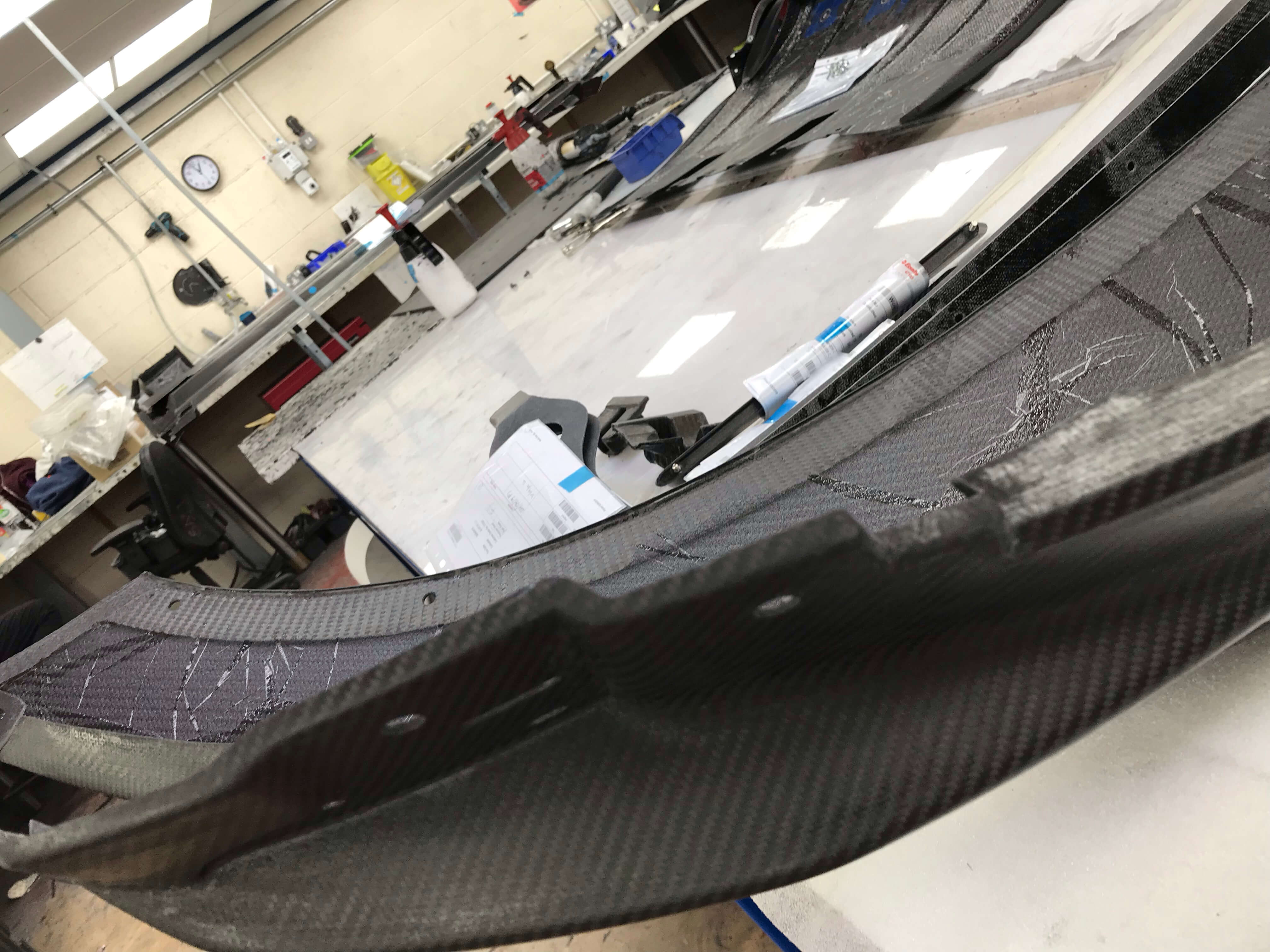 The part is then hand trimmed, rubbed down, sprayed, polished or painted, depending on customer requirements. MCT also manufacture moulds for repeat parts from Epoxy resin and carbon.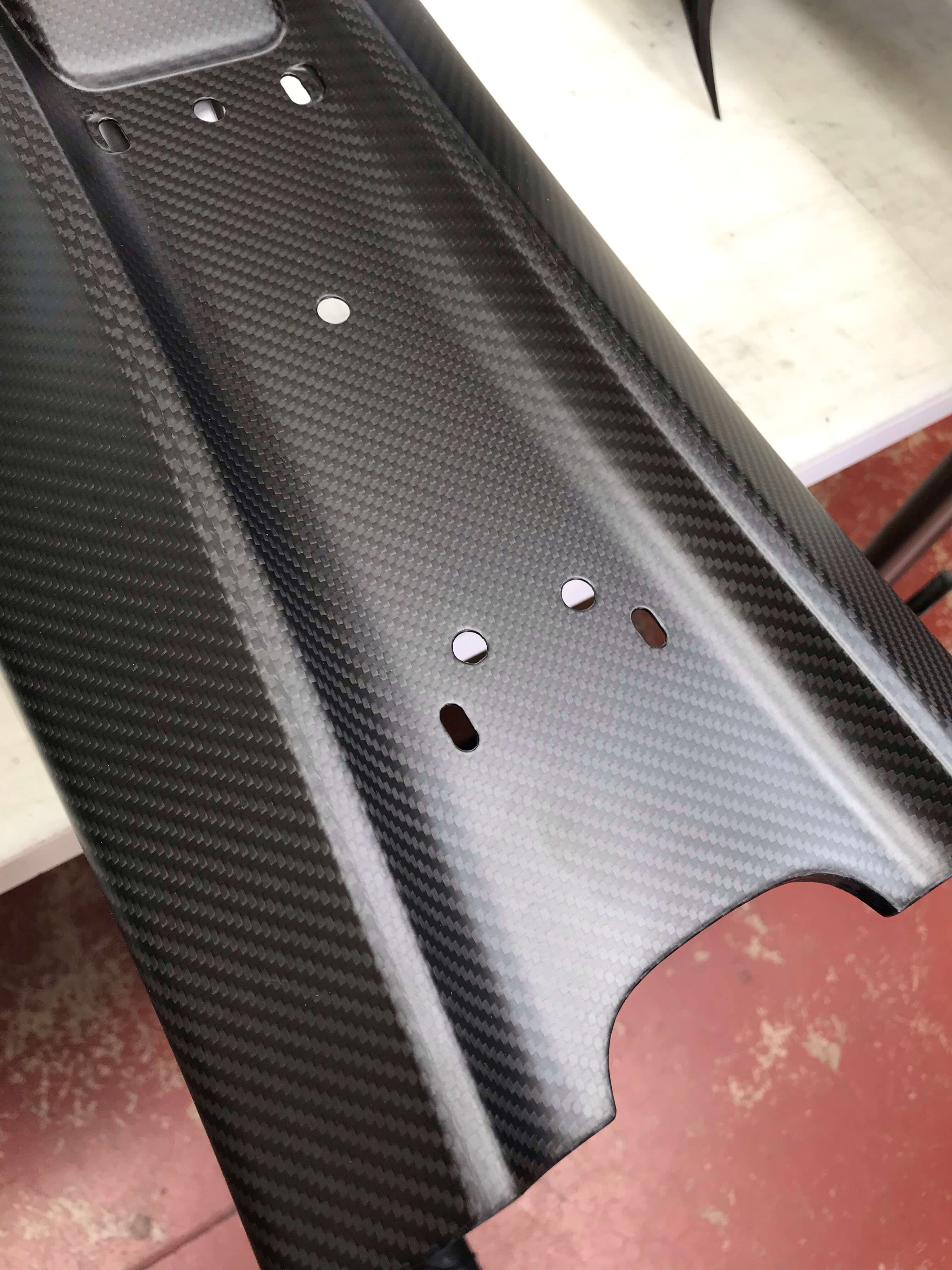 The company has over 75 employees and house an internal training college, which has proved to be a great success in the development of a highly skilled and motivated workforce.
We look forward to working with MCT Engineering for many years to come!