Oxford Brookes Racing 2018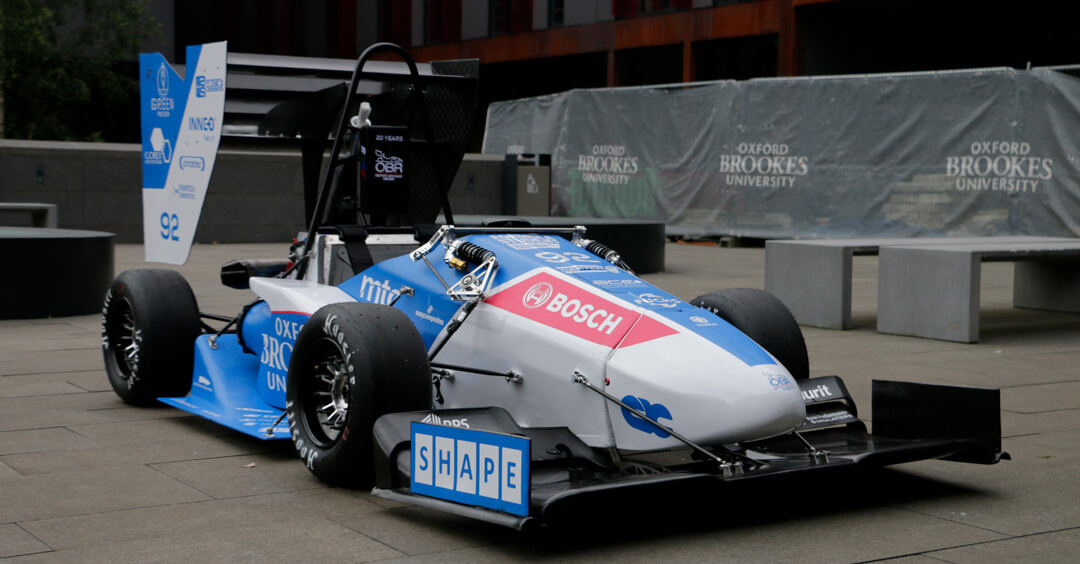 06

Jul, 2018
The Customer
Corex Honeycomb are sponsoring Oxford Brookes Racing 2018, the student team from Oxford Brookes University. The team consists of students from faculties across the university, unlike other Formula Student teams, they do not restrict entry to the team to engineering students only. There are many positions in the team apart from the design and build of the car which suit students with other strengths, like Marketing, Business and Finance.
The Challenge
The Oxford Brookes Racing 2018 team designed and built a racing car which would build on their previous success and introduce new technologies to give them a competitive edge in the Formula Student competition. The students who lead the project are in their final year and those involved in the design are part of the Engineering faculty, their design and build contributes to their degree. There is a very limited budget, so as part of the business element of the project they approach companies for sponsorship.
The Solution
Oxford Brookes Racing 2018 approached Corex Honeycomb about sponsorship and arranged a visit to understand how the aluminium honeycomb is manufactured and to see the range available. This helped them select the ideal specification of aluminium honeycomb for their new car. Due to its high strength/ low weight properties, the aluminium honeycomb was selected for the monocoque structure. this ensured that the overall weight of the car would be low but the structure was rigid enough to withstand impact, providing protection for the driver. the aluminium honeycomb was sandwiched between layers of carbon fibre to maintain the weight and strength advantage.
The Outcome
In early June Oxford Brookes Racing 2018 unveiled their new Formula Student competitor, Frankie. The team have worked hard, alongside studying for their degrees, to make the best car possible to compete in the Formula Student competition in July 2018.
Frankie is a single-seater car with a comprehensive aero package, highly-tuneable suspension and a carbon-fibre chassis. The team's lightweight and efficient KTM 450 SXF engine accelerates the car up to 60 mph in just 4 seconds, with the car capable of 2.5Gs lateral acceleration during cornering. New for this season are electron beams melted titanium uprights, reducing mass by 50 % and barge boards on the front wheels, using innovative composite technologies. The power-train system has also been improved with a new 3D printed intake saving 53% mass, and an improved exhaust and anti-vibration system. Overall it is an evolution of the overall concept from the 2017 model, but features new and innovative engineering to improve reliability and performance!
The Oxford Brookes Racing 2018 team have looked back at past seasons to learn from previous experiences and build on the proven results they have achieved, fine tuning the problem areas. The emphasis on the design has been system reliability. OBR are now preparing to compete against other student teams from all over the world at Silverstone.