PSP Architectural Ltd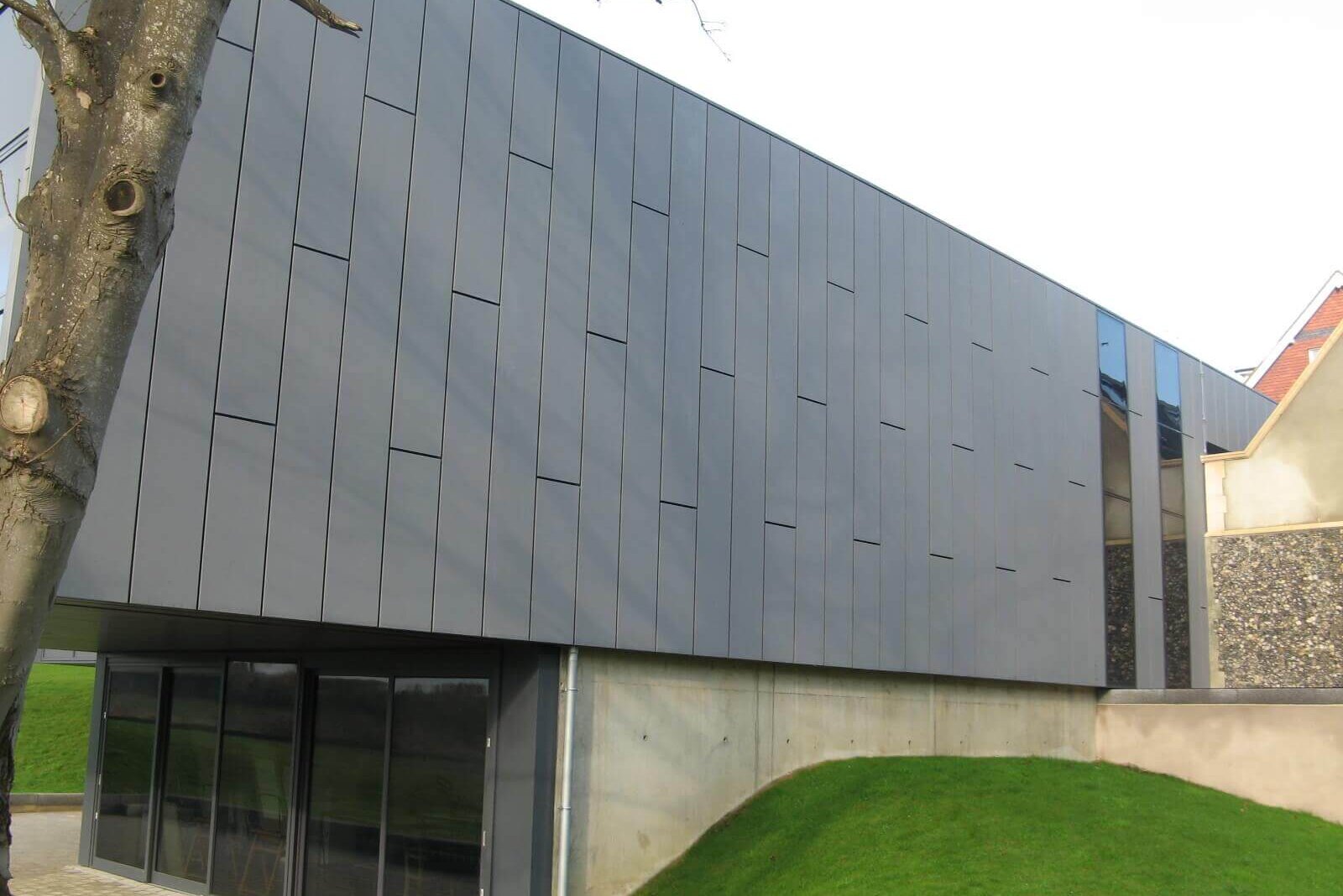 23

Aug, 2016

Our extensive core expertise within the construction industry have been utilised alongside various projects worldwide, including the modern arts facility at Lancing College.

Working alongside PSP Architectural Ltd,we provided the aluminium honeycomb used within the building's facade, as pictured. The high strength to weight properties of our aluminium honeycomb made it ideal for this project, used in conjunction with PSP's Architectural Matrix 1 System'. The combination resulted in an exceptionally flat panel. The system was installed by stacking panels fixed onto a steel frame. The result met the brief of creating a modern building which would contrast with the historic surroundings of the listed buildings within the college grounds.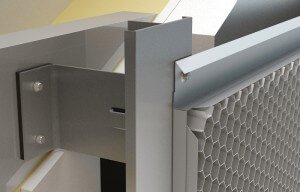 Rainscreen systems are designed to offer good drainage and ventilation in the cavity while allowing the rain to run off. the airflow through the cavity helps to remove water from the cavity, draining out at the base. Our aluminium honeycomb is used in between the external skins, bonded to an internal lining, see the image.
Cladding is the application of one material over another to provide a skin or layer. In construction cladding is used to provide a degree of thermal insulation and weather resistance, and to improve the appearance of buildings.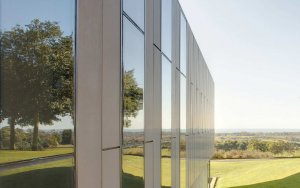 PSP turn architectural concepts into engineering reality by incorporating a design driven strategy throughout all operations, ensuring that innovation and economy are at the forefront of their operations. PSP also manufacture facade support systems, flashings and pressings, rainwater goods, windows, doors and curtain walling.
Aluminium is used by architects and is ideal for use in the construction industry. it is 100% recyclable without any loss of its natural qualities. Recycling involves melting the scrap, a process that requires only five percent of the energy used to produce aluminium from ore. However, a significant part (up to 15% of the input material) is lost as dross (ash-like oxide).
Manufacturing from mill finish aluminium provides a greater flexibility, allowing the manufacture of more intricate shapes and curves due to the ability to use joining methods such as welding. In most instances by "buffing" the welds down post powder coating, these joints will be undetectable, giving the appearance of a seamless product. For anodising, it is recommended that the welds are left as laid.