Team Bath Racing TBR14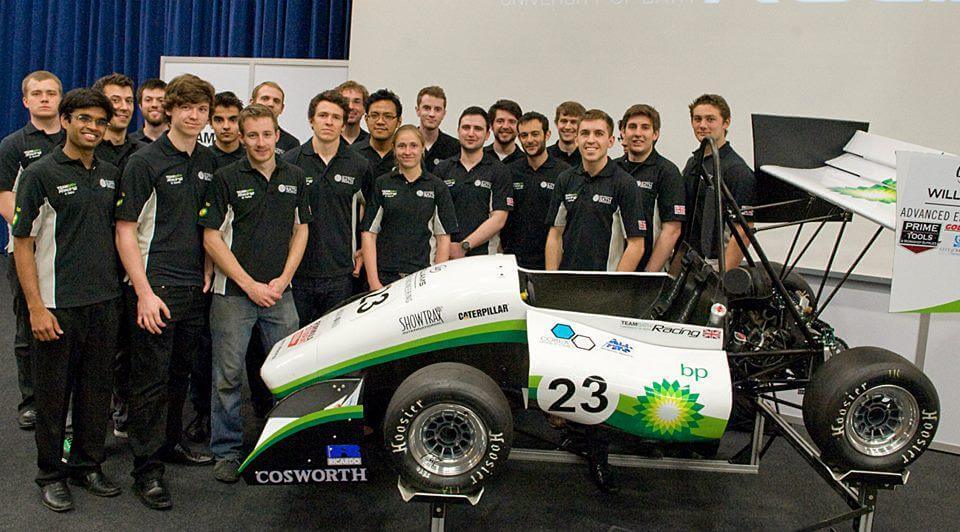 22

Sep, 2016
The Customer
Corex Honeycomb sponsored Team Bath Racing TBR14, the student team from Bath University, during 2014. The team consisted of undergraduate students from the University of Bath's engineering department.
The Challenge
The team required components for the single-seat, open wheeled racing car that they were building to enter into Formula Student competitions all over the world. The students embark on this project in their third year, when they work as a team to build a racing car from scratch as part of a design and business project which contributes to their final degree. These designs compete in the Class 2 design event at Silverstone where lessons are learnt and refinements are made to the design.In the final year of their degree the student's design becomes reality as the car is manufactured and they participate in the Formula Student events.
The Solution
Corex Honeycomb provided a range of samples for the team to test before they selected the most appropriate type. The aluminium honeycomb was used in the construction of the monocoque, or the exterior shell. This ensured it remained light but was also rigid enough to withstand impact, protecting the driver. to maintain the strength and weight advantage of the aluminium honeycomb it is combined with a carbon fibre skin. The carbon fibre is moulded in 2 pieces and the honeycomb fitted between them.
The Outcome
TBR14 was the fastest car that Team Bath had produced to date, with a 0-60 mph of under 30 seconds. The biggest improvement being the low weight of the car, the result of the carbon fibre and aluminium honeycomb chassis.
The team were very pleased with the results, they had the second lightest car and achieved a very respectable eighth position in the sprint event at Silverstone Formula Student, the fastest UK team. They qualified for the Formula Student event in Hockenheim, Germany, where they came third in the fuel efficiency category, a great result!