Corex Honeycomb Exhibitions 2019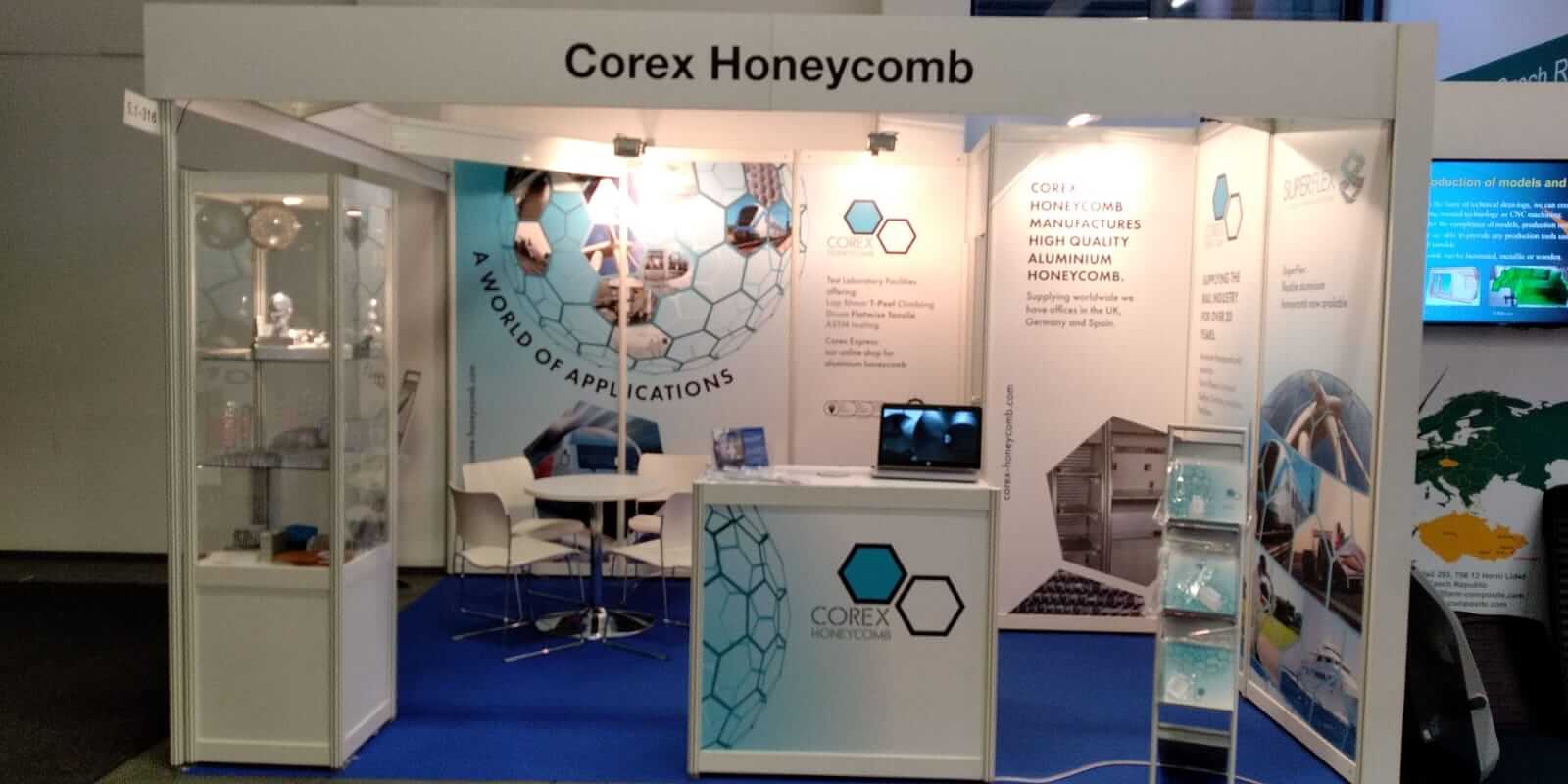 08

Jan, 2019

We are looking forward to attending the following exhibitions in 2019, come and visit us:

Engineering Materials Live – The Silverstone Wing, Silverstone Circuit, Northamptonshire, 9th May 2019

Engineering Materials Live is a specialist UK exhibition meeting the needs of engineers tasked with sourcing and specifying plastic mouldings, composites, prototyped parts and advanced engineering materials. It is the second year Corex Honeycomb has attended this exhibition, but at a different venue, the Silverstone Circuit in Northamptonshire, home of the British Grand Prix. We will be sharing the stand with our sister company Bespoke Composite Panels.

Railtex – National Exhibition Centre, Birmingham, Stand U56, 14th to 16th May 2019

Railtex, established in 1993, showcases railway equipment, systems and services. It is a meeting place for industry professionals with companies from all aspects of the rail infrastructure and rolling stock sector. The event has strong support from all rail organisations and is a premier networking event for engineers, managers and buyers. There are a range of seminars, discussions, forums and keynote speeches all related to industry issues. We will be sharing the stand with our sister company Bespoke Composite Panels.

Composites in Motorsports – Williams Conference Centre, Grove, Oxfordshire, 22nd – 23rd October 2019

This is a 2-day conference with a packed programme of industry speakers and exhibitors , spotlighting the current and future use of composite materials in Motorsport. The Motorsport industry has been a primary user of innovative technology motivated by the desire to increase speed by decreasing weight, Formula 1 have adopted lighter and stiffer materials for decades, with McLaren introducing the first carbon monocoque. The industry is still committed to explore new composite materials to further enhance all aspects of the vehicle. This is a new exhibition for us and we look forward to meeting new contacts in the Motorsport industry.

Advanced Engineering 2019 – National Exhibition Centre, Birmingham, Stand N28, 30th to 31st October 2019

Advanced Engineering is an annual gathering of advanced engineering professionals, connecting the entire supply chain with Research and Development, design, test, production & procurement from OEMs (Original equipment manufacturers) & top-tier industry players. The event includes five co-locating show zones as well as conference sessions. We will be sharing the stand once again with our sister company Bespoke Composite Panels.

Come and see our range of aluminium honeycomb and discuss your project needs. We have added a flexible aluminium honeycomb, SuperFlex to our product range. The cell geometry has been adapted so the honeycomb can bend and flex, making it suitable for applications where the surfaces are curved. SuperFlex has the same properties as our standard honeycomb and is available in the same alloy grades. We also have a range of polypropylene honeycomb which is ideal for any lightweight assembly requiring high stability at a low weight, which is resistant to heat and corrosion. We will have samples of all our range on the stand at each exhibition, so come and take a look.We can now offer our Test Facilities to our customers, including Lap Shear, T-Peel, Climbing Drum and Flatwise Tensile. Our stringent test procedures guarantee the highest level of accuracy. All tests use a Universal Test Machine (Inston or Lloyds machine). Come and discuss your requirements with us.
---