Corex Honeycomb has successful trade exhibitions in 2016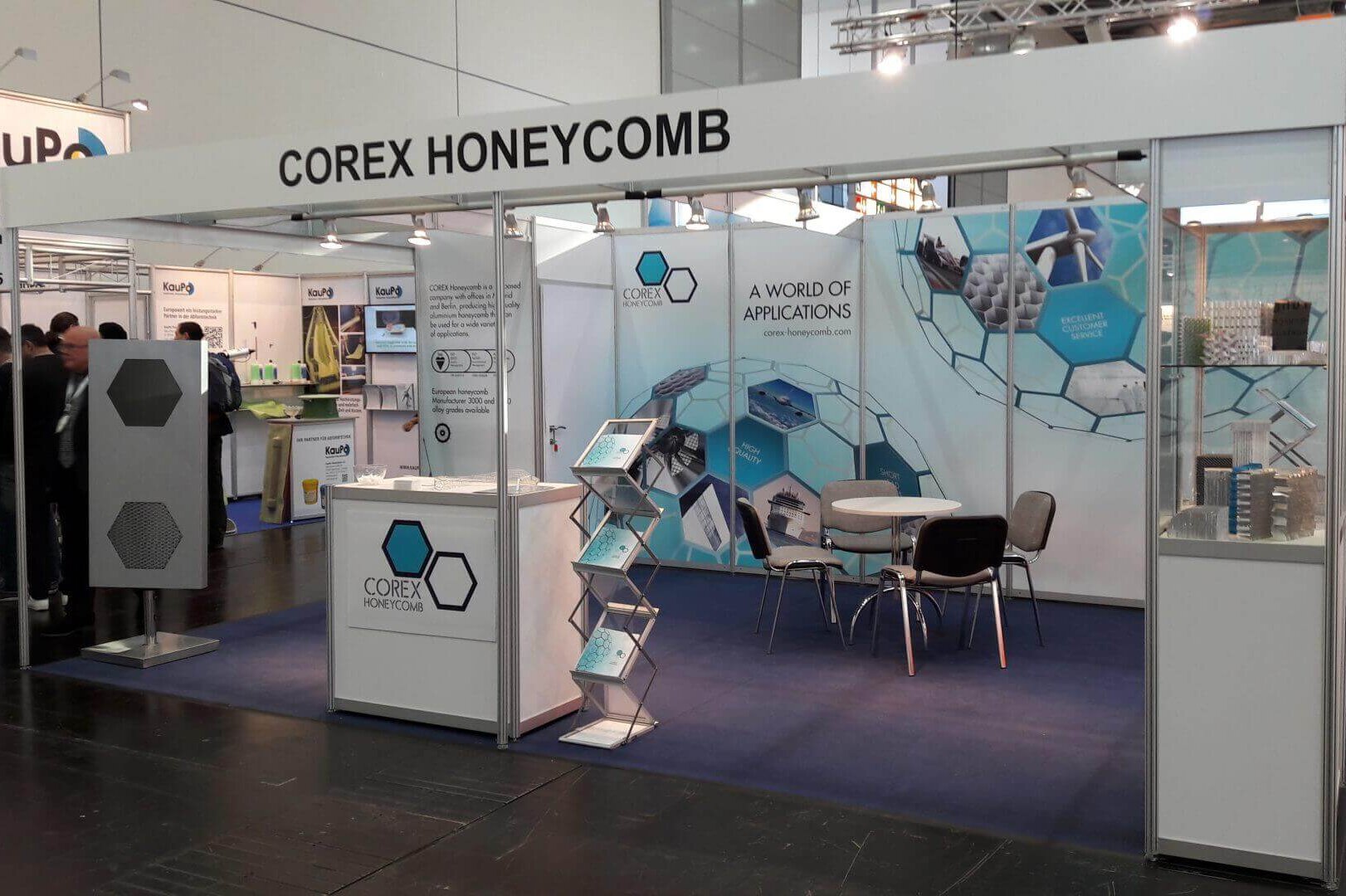 20

Dec, 2016
Corex Honeycomb Exhibitions, Experience Composites, Advanced Engineering & Composites Europe 2016
The Corex Honeycomb team have attended 3 successful exhibitions this year, Experience Composites in Augsburg, Germany from 21st -23rd September, Advanced Engineering at the Birmingham NEC on 2nd and 3rd November and Composites Europe 2016 in Dusseldorf, Germany on 29th November -1st December. We enjoyed exhibition our products, showing our capabilities, and discussing many projects with potential customers.
Experienced Composites 2016, a new exhibition, had a multi -location format. Visitors could attend a composites conference, visit composite companies in the Augsburg area, attend community events related to the composites industry alongside the traditional trade fair. It proved an interesting exhibition for us and we got to make new contacts.
Advanced Engineering 2016 followed closely, this is the annual UK exhibition for Composites Engineering. The Corex Sales team were kept busy with a constant flow of interested visitors. Many new contacts were made.
Composites Europe 2016, which took place in Dusseldorf, Germany, is the market leader for composites exhibitions and an established meeting point and networking platform for the entire industry. Over 10,000 visitors attended from 60 nations so it was a great opportunity for the sales team to make new contacts and attract new business.
Looking ahead to 2017
We are looking forward to attending 2 major exhibitions next year, JEC World on 14-16th March 2017 and Advanced Engineering on 1st & 2nd November 2017.
JEC World is the largest international event for composites professionals, held in the Villepinte Exhibition Centre, just outside of Paris.We have attended this in the past and are pleased to be returning.
In November we will be heading to the Birmingham NEC to attend Advanced Engineering 2017, to meet up with our UK customers and to make new contacts.
We will continue to visit other trade fairs throughout the year to keep a close eye on industry developments and to meet with our customers. We look forward to another busy and successful year in the world of composites.
---