JEC World 2017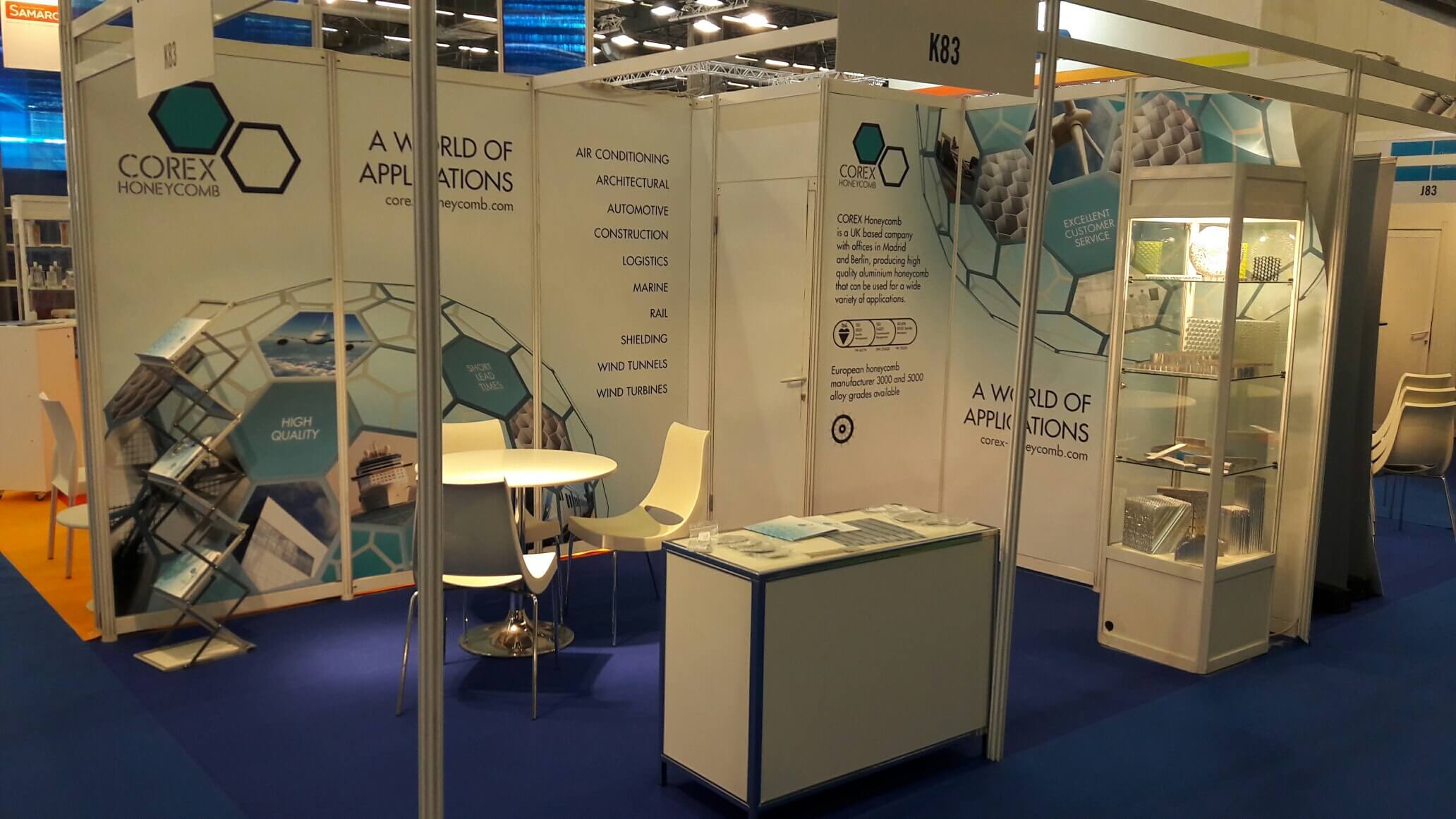 23

Mar, 2017
Corex Honeycomb attended JEC World 2017 in Paris Nord Villepinte Exhibition centre, on 14th to 16th March 2017.
JEC World 2017 is the largest international gathering of composites professionals. There were 1,3000 exhibitors with over 100 countries represented. 80% of attendees were from Europe, 10% from Asia -Pacific countries, 7% from the Americas and 3% from the Middle-East. The visitors represented processors and parts manufacturers, raw material producers, distributors, research and developers and engineers . The majority of the companies attending were involved in transportation, industry and aeronautics. The business sectors represented were mainly equipment, tools, software, raw material producers and services.
We launched our new flexible aluminium honeycomb at JEC World, which generated a lot of interest. We have developed this in response to customer needs for a product that can be used on a curved surface, and provide strength without adding too much weight. The cell geometry of the aluminium honeycomb has been adapted so the aluminium honeycomb can bend and flex. The product can be produced with 3003 and 5052 alloy grades and has the same properties as our standard hexagonal cell shaped aluminium honeycomb. As a sandwich panel, the flexible honeycomb can be used for a wide range of applications, including train interiors, architectural structures, boat hulls, car and caravan body panels.
It proved to be a very busy event for the Corex sales team, with a steady stream of visitors and lots of enquiries made.
---