Oxford Brookes Racing 2018/ 19 sponsorship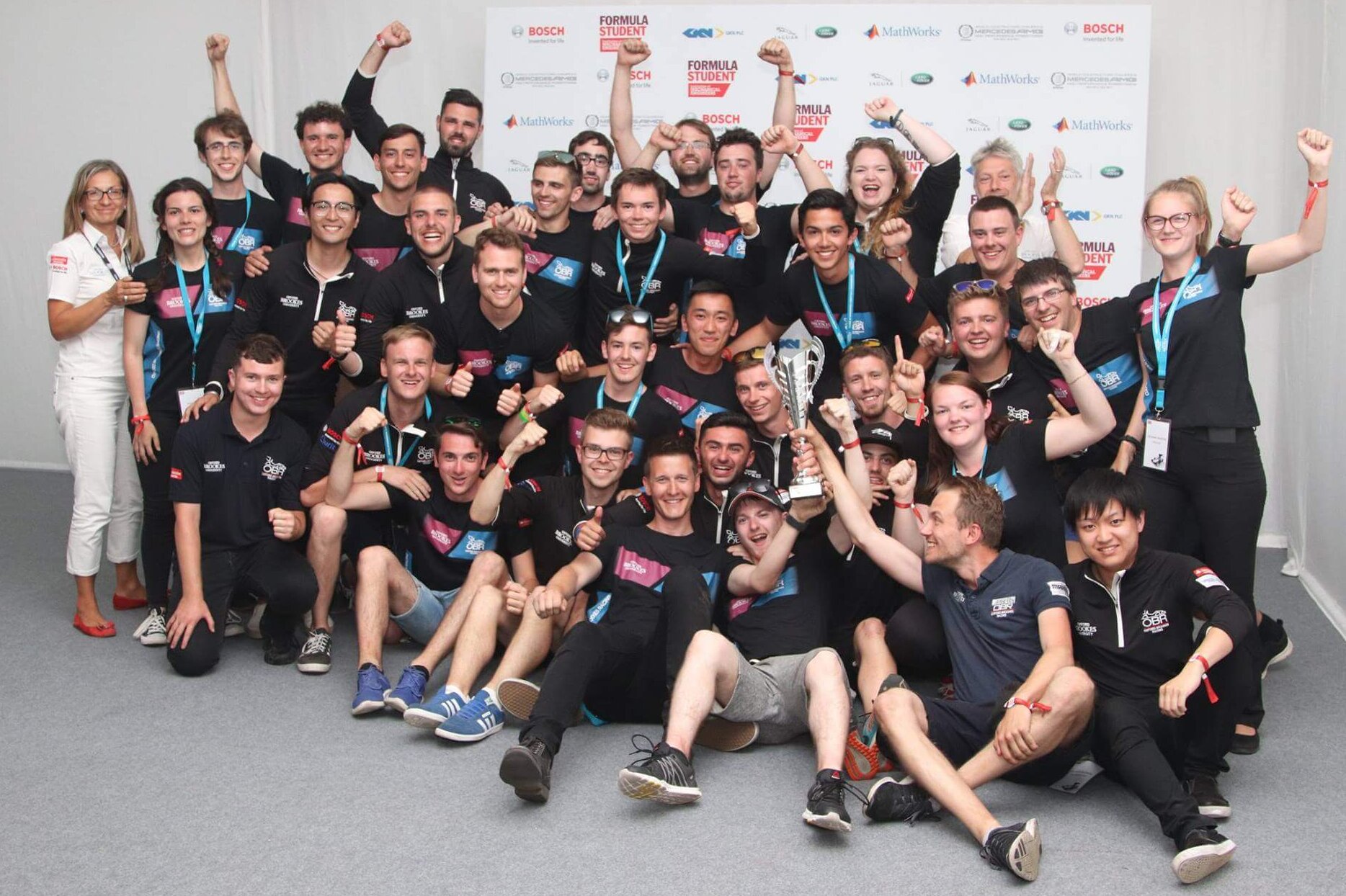 31

Oct, 2018

We are pleased to announce our Oxford Brookes Racing 2018/19 sponsorship; this follows on from their great performance at Formula Student 2018, Silverstone, where they were Class 1 runners up out of 82 teams, the best performing UK team! They had great results in all categories: 2nd Design, 2nd Skid pad, 3rd Endurance, 4th Cost & Manufacturing and 5th Efficiency. In Formula Student Austria they finished 12th overall out of 30 teams, with a 2nd Skid pad and 3rd Business. Many congratulations to the team, their hard work paid off!

Corex aluminium honeycomb was used in the chassis of the car and Stonehill Engineering provided parts. We will be sponsoring them again for the coming year, 2018/19, when they intend to build a Class 1 combustion and for the first time in OBR history, a Class 2 electric car. It will be interesting to see the difference between the combustion and electric vehicles, in their build and performance.

The team consists of students from faculties across the university, unlike other Formula Student teams, they do not restrict entry to the team to engineering students only. There are many positions in the team apart from the design and build of the car which suit students with other strengths, like Marketing, Business and Finance. The students who lead the project are in their final year and those involved in the design are part of the Engineering faculty, their design and build contributes to their degree. There is a very limited budget, so as part of the business element of the project they approach companies for sponsorship.

See the video below where Scott Ley, Chassis Engineer explains the value of our Corex aluminium honeycomb and how it optimised the performance of the monocoque chassis and their plans to build the first fully moulded chassis, with the lightest and most aerodynamic features yet! We are looking forward to working with the team for the coming season.
---