Team Bath Racing launches TBR17!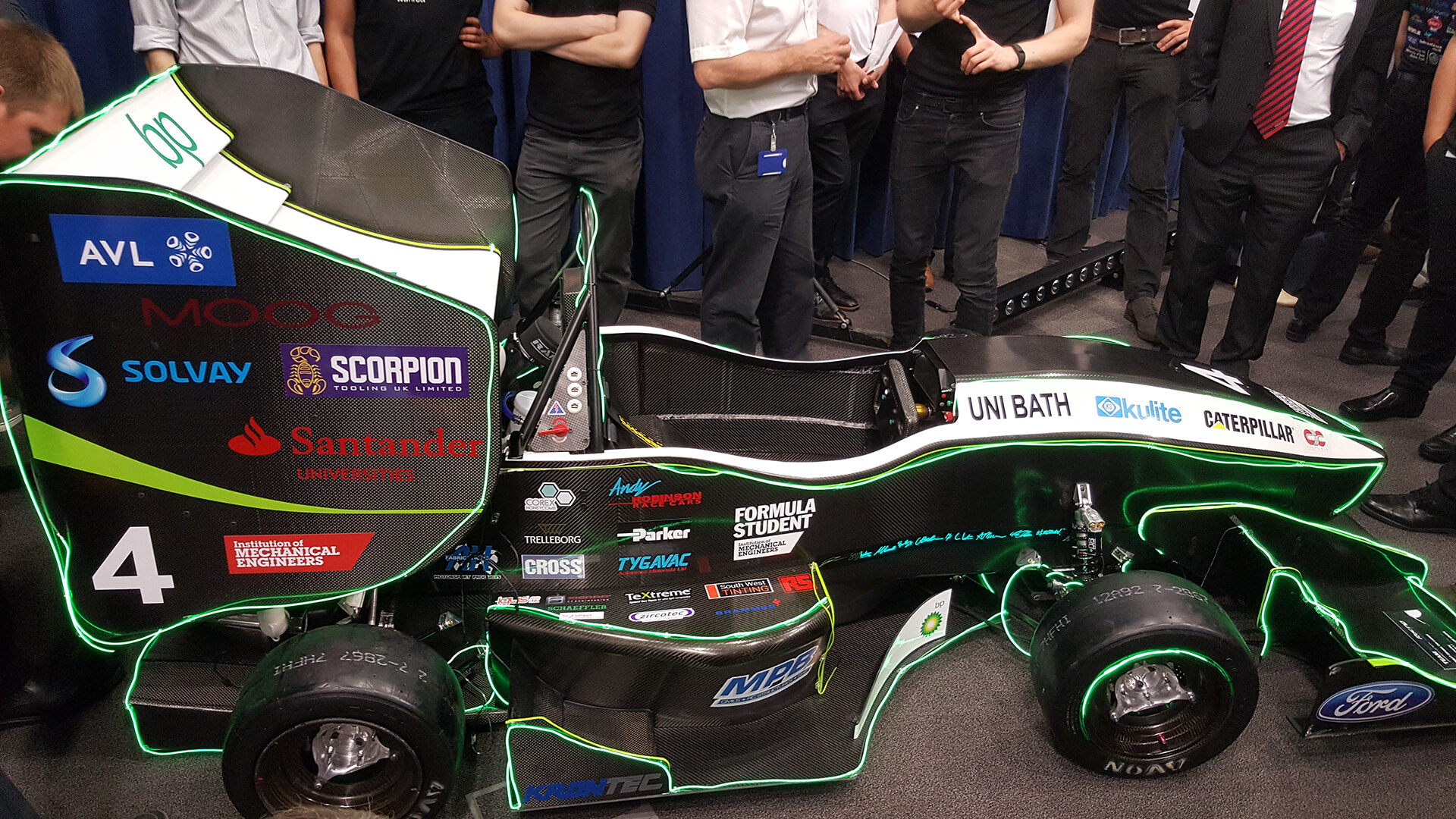 06

Jun, 2017
Team Bath Racing
At the end of May 2017, after 16 months of hard work , the 19 members of Team Bath Racing launched their new car TBR17 . The Formula Student competition challenges engineering students to design and build a single seat racing car, then compete in Formula Student competitions around the world.
Formula Student Racing
Formula Student started in USA in 1981 to test engineering students design capabilities along with their business acumen, arriving in the UK in 1998. Across the World there are 663 teams competing in 16 competitions across 5 continents. The first Bath University racing team was formed in 2000. All aspects of the car are tested across a variety of races and the students have to show the cost breakdown of each element and present a 'Dragon's den' business pitch about their car. Some University teams keep the same vehicle and add enhancements and refinements, but Team Bath challenge themselves further by building their design from scratch every year. This helps develop their skills and knowledge and gives them an advantage over their competition; as a result, they are the most successful student race team in the UK, now 6th in the world, an achievement they hope to match this year.
TBR 17 Car
Corex Honeycomb has supplied the aluminium honeycomb that was used in the monocoque, to add strength without adding much weight to the car. During a visit in April we saw the car manufacture in progress. Oli Cartlidge, Chassis Manager,explained more about the design objectives at this year's launch. The team have moved away from the hybrid chassis to a full carbon monocoque, which has resulted in the car being 10% lighter and 30% more rigid than last years car, which improves its racing performance. The use of our aluminium honeycomb has also contributed to this. The seat and steering wheel position has also been changed to increase driver comfort and improve the driving experience.
Team Bath will now begin testing in earnest to prepare for the racing season.
Key dates:
Formula Student, Silverstone – July 20-23 2017
Formula Student Czech, Autodrom Most – August 3- 6 2017
Formula Student Hockenheim – August 13 2017
---