Team Bath Racing winners at last!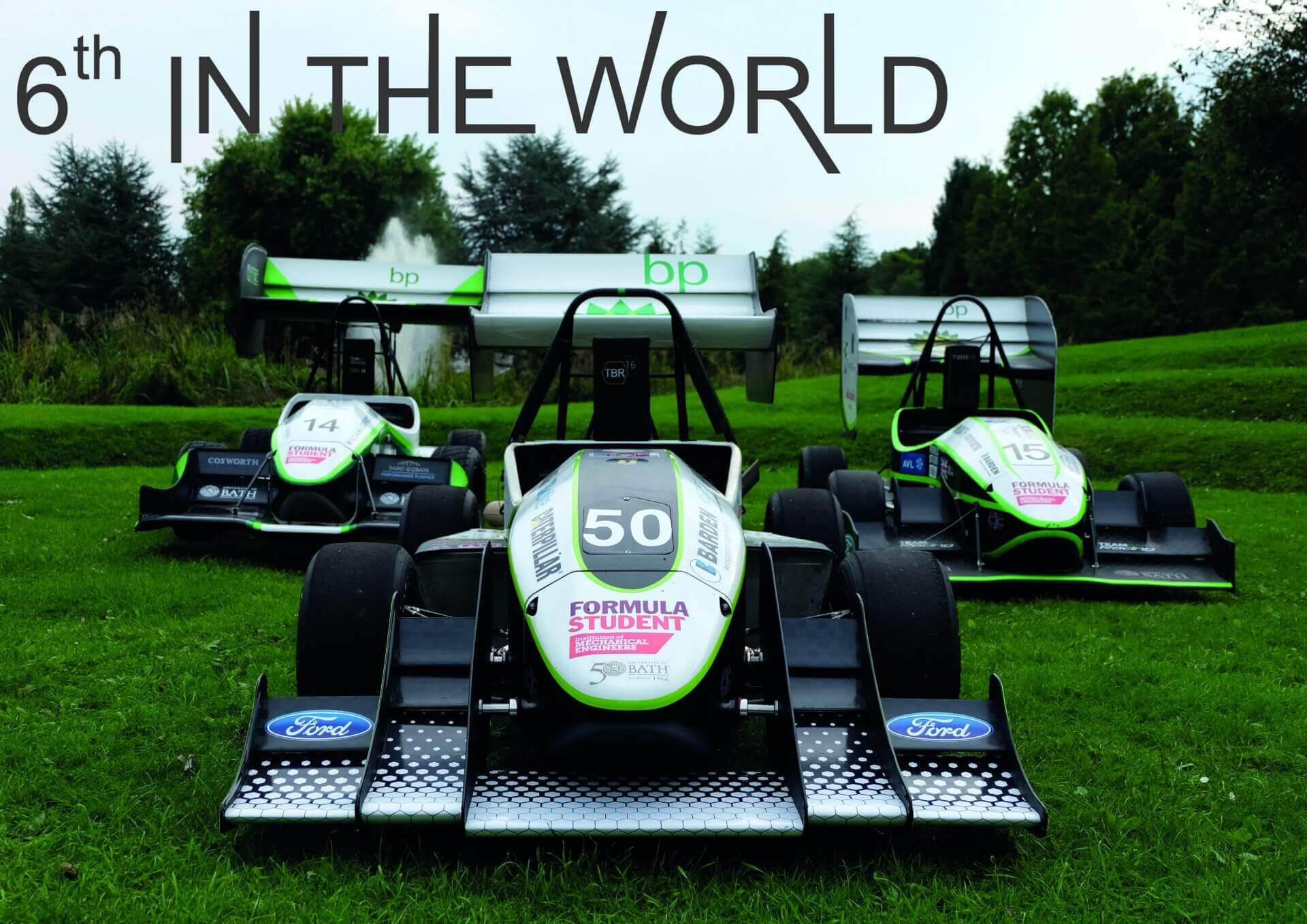 22

Dec, 2016
Team Bath Racing Success! Overall Winner Formula Student Czech Republic 2016!
Team Bath Racing Success! At the end of July, Team Bath began their European road trip to race TBR16 at Formula Student East in Hungary and Formula Student Czech. Satisfied with their very respectable fourth place finish at Formula Student UK, held at Silverstone, confidence was high for these challenging events.
Racing in Hungary
The FS East in Györ, Hungary provided TBR with another chance to demonstrate the team's skill. Building on their good statics performance at Silverstone , they reached both the design and business finals. A second place was achieved in design and statics and an outstanding performance on their business presentation led to a win in this section. Saturday's racing went well, despite the hottest temperatures the car had faced so far. Although there were some technical issues with the car, an incredible performance from drivers Mark and Max led to a respectable fifth place finish.
Moving onto Formula Student Czechoslovakia
To prepare the car for FS Czech, some team members stayed behind in Hungary for an extra day in order to fix the broken radiator, two others sped to Poland to collect a spare radiator if required. The car was repaired and ready to race again. The team again achieved a fine result, with second in design and business and a win in the cost event. For the rest of the weekend the car ran as near to its full potential as it had all year. Wet weather affected the acceleration and skid-pad runs, but as the track dries out in time or autocross the runs were timed to perfection, bringing the car home in second place. On the final day, although dark clouds threatened, adding to the nerves, the weather held. With the car and both drivers working superbly, they achieved a second place finish in the endurance, which gave the team a triumphant WIN for the overall competition. A major achievement that no other UK team has ever managed!
Team Bath Success
Despite the many technical issues encountered, the team pulled together to achieve outstanding results. Four break downs, one flat battery, one broken fan belt and a coolant leak didn't stop TBR reach 6th position in the World Formula Student rankings, making Team Bath the most successful British Formula Student team ever. Congratulations!
The team are now working on the the new car TBR17, and are looking to build on this fine performance.
---