Team Bath Racing 2016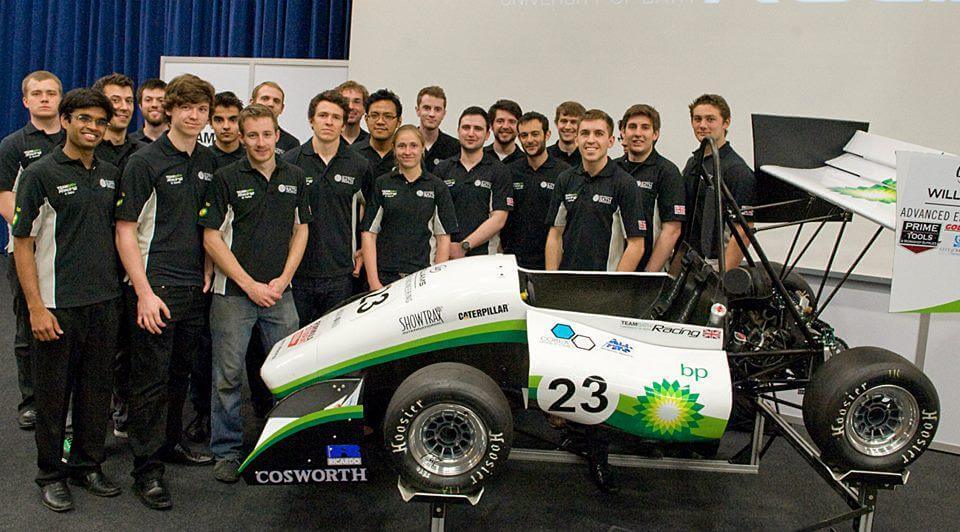 23

Aug, 2016
Team Bath Racing 2016
Team Bath Racing 2016: Corex Honeycomb has sponsored Team Bath Racing for several years and supplies them with honeycomb core for the manufacture of their chassis and aerodynamic devices. This support allows the team to design and manufacture exemplary composite components and ensure high quality of production. The students are responsible for every part of the manufacture of the car, relying on donations from suitable businesses. they also use old machinery to produce parts and build the entire engine themselves.
Team Bath Racing 2016 are a passionate group of undergraduate engineering students, from the University of Bath. Every year they design and build their own single-seat, open wheeled race car to enter into Formula Student competitions around the world.
They start work on the project as 3rd years. Working as a team to design a race car from scratch as part of a design and business project which contributes to their degrees. They then take these designs to compete in the Class 2 design event at Silverstone, where lessons are learnt and are used to develop the design further.
As they enter their final year of engineering study, manufacture of the car begins and they watch the designs become a reality. They travel around the globe to compete against the best teams in the world at Formula Student events.
Team Bath Racing travels the globe every year to compete against the best teams in the world, and have competed at Silverstone in the UK, Germany, Austria, Czech Republic, Spain and as far as California.
This year Team Bath Racing 2016 will be competing in FSUK (Silverstone), FS Czech and FS Germany, as well as running several other events throughout the year. This includes hosting multiple exhibition events such as school visits and sponsor sites.
We are happy to be sponsoring them again in 2016, and look forward to another successful year of racing.
---