A look at the sustainability of aluminium honeycomb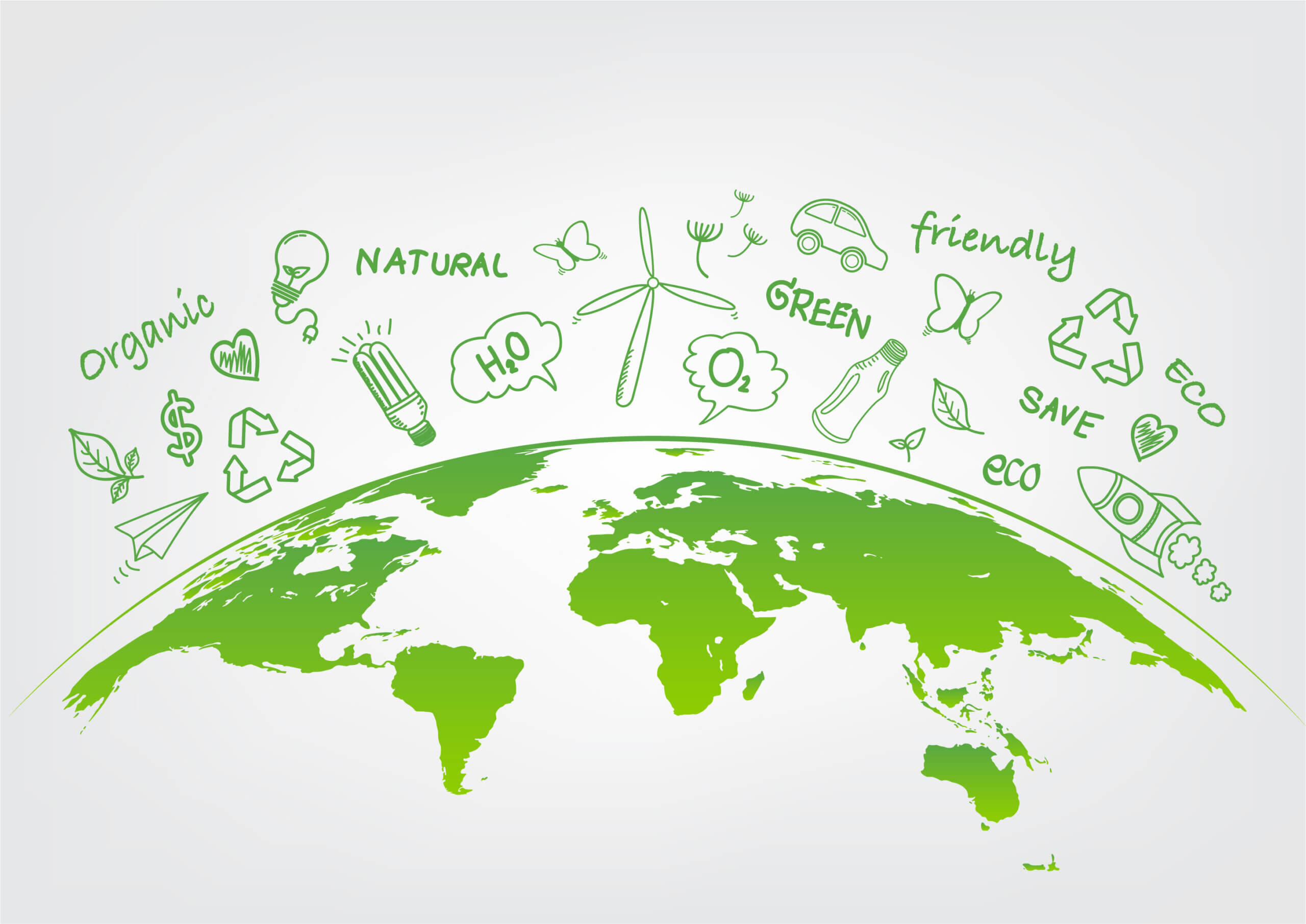 28

Jan, 2022

Aluminium is one of the most sustainable materials on the planet, and one of the few materials that can be involved in closed loop recycling. It is estimated 75% of the 1 billion tons of aluminium produced in the last 100 years is still in use today. In fact, a used beverage can that is recycled could be back on the shelf in a shop in as little as 60 days! The process of recycling aluminium uses 95% less energy than producing aluminium from raw materials, as well as saving 97% of greenhouse gas emissions produced in the primary production process. Corex Honeycomb is dedicated to recycling aluminium wherever possible and aim to make our aluminium honeycomb production methods as sustainable as possible. The aluminium honeycomb core we manufacture is recyclable and all waste aluminium from our production process is collected and recycled meaning 0% goes to landfill.
Aluminium honeycomb production
Much of the work Corex Honeycomb puts into sustainability is focused on the United Nations Goal 12 – responsible consumption and production. We aim to reduce waste generation and focus on monitoring and saving energy throughout our manufacturing process.
This process begins with large rolls of aluminium foil. These rolls are passed through the printer where adhesive lines are printed on, the foil is then cut into sheets. A machine stacks these sheets ready to be moved into a heated press, which ensures the adhesive is activated and the sheets of aluminium are bonded together. Heat recovery during this part of the manufacturing process is a sustainable change we've made at Corex Honeycomb. When the aluminium sheets are stacked and pressed together, they need to be cooled. The previous method of cooling used to rely on ambient air, where heat energy was transferred to ambient air and then into the atmosphere. A new cooling method has substantially decreased the time taken to cool the press and reduced the heat in the atmosphere around the machine, all whilst increasing production. In the long term, we plan to recover and store any waste heat to use for other processes such as heating the factory, pre-heating other processes, or providing hot showers.
Chemical etching reduces the thickness of the aluminium honeycomb and is also used to clean the raw materials. Our chemical plant produces wastewater which previously went through an external company's treatment process. Our most recent project aims to divert the wastewater, so it is cleaned in our own plant (with sludge sent to a specialist organisation for disposal) and then reused back in the process almost infinitely. This project will save 11,000 litres of wastewater a day.
We are also upgrading our current Energy Management system to monitor electricity, gas and water usage across the factory identifying any areas of concern and establishing where further energy could be saved.
During aluminium honeycomb production, all wastage is compacted to save space and taken to containers for collection. As well as manufacturing aluminium honeycomb, we can replace damaged honeycomb in products, instead of creating a new product entirely.
Sustainability of composites in wider industries
The team have attended a number of exhibitions this year including Railtex and MotorsportAM, which are both focused on industries that Corex Honeycomb work closely with. At each event, the same topic was highlighted – sustainability. At MotorsportAM, there was an interesting keynote session that explained how for many years now, the old composite materials from the previous racing season are reused or given to other teams who can use it for their own cars. Over the years, vehicle parts have been sourced that are more recyclable if they cannot be used again and they are striving to find and use more materials like these in the future. According to the Aluminium Association, "more than 90 percent of the aluminium in building and automotive parts is recycled at the end of use". There was a lot of excitement about the appointment of Dr Cristiana Pace, one of motorsport's leading authorities on sustainability, as the chair of the eSkootr Championship Sustainability Commission. Speaking at the MotorsportAM event, Dr Cristiana Pace claimed that sustainability is nothing new in the F1 world. When she began working in the industry 20 years ago, sustainability was already a subject being considered. In F1, by 2030, all involved are dedicated to using sustainable materials with all waste reused, recycled or composted, making it net zero. The Formula E World Championship was the first global sport to be certified with a net zero carbon footprint from inception. Corex Honeycomb work with a number of motorsport companies, in particular Formula Student teams, who use aluminium honeycomb and Nomex honeycomb in their vehicles.
Our lightweight aluminium honeycomb is often used within the rail industry, a sector which is increasingly focused on becoming more sustainable. Andy Bagnall, Director General at the Rail Delivery Group, told the Cambridgeshire Chamber of Commerce: "Train travel is more than a journey. By choosing to travel or transport goods by rail, people and businesses are on track to cut their carbon footprint so that together we achieve the net zero target. While rail accounts for 10% of journeys, it is responsible for just one per cent of transport emissions." It is no surprise that because of this, the rail industry is working closely with the government to ensure that it continues to be one of the lowest carbon transport options for passengers and freight. The main focus now is on decarbonisation, which means "reducing, and ultimately eliminating, carbon dioxide emissions. It is essential in tackling climate change and a fundamental issue facing all industries."
Reduce, Reuse, Recycle
Within our offices and the workplace, we have also made a number of changes:
Corex Honeycomb aims to inspire its customers and other organisations in the supply chain to be sustainable in several different ways, informing them about products, packaging and end of life disposal. The Quality and Environment team has a close working relationship with the Purchasing department and is involved in the decision-making process for special projects/purchases. New suppliers are required to complete a Q&E questionnaire so the company can assess their certifications, environmental policy and waste management policy.
Our Environmental Commitment
Corex Honeycomb and parent company Encocam Ltd are committed to maintaining a high standard of Environmental Management Systemin all areas of our business, with the purpose of preserving and improving the natural environment. As a company, we are certified to ISO 14001:2015.
The organisation aims for continual improvement in its environmental performance by the development, implementation, and maintenance of a documented Environmental Management System that reflects the following key environmental policy principles.
We commit ourselves to:
• Meeting or surpassing applicable environmental compliance obligations.
• Striving for continual improvement in environmental performance.
• Minimising the use of natural resource and the production of pollution and waste.
• Conserving and enhancing the natural environment.
We believe that every company has a responsibility to behave in a manner that is not detrimental to the environment.
Sustainability is a topic Corex Honeycomb will continue to prioritise to help in the global drive for change. To find out more about how we support sustainable manufacturing, please do not hesitate to get in touch. To keep up to date with all things Corex Honeycomb, follow us on Facebook, Twitter and LinkedIn.
Sources
https://origin-global.com/advice-centre/is-aluminium-environmentally-friendly
https://www.duration.co.uk/AluminiumSustainability.asp
https://www.livingwoodwindows.co.uk/so-why-is-aluminium-called-the-green-metal/
https://www.recycle-more.co.uk/recycling/aluminium
https://www.aluminum.org/industries/production/recycling
https://alupro.org.uk/industry/local-authorities/environmental-benefits/
https://www.nccuk.com/sustainable-composites
---